7 Leaders Support Life Saving Service by Taking the Leap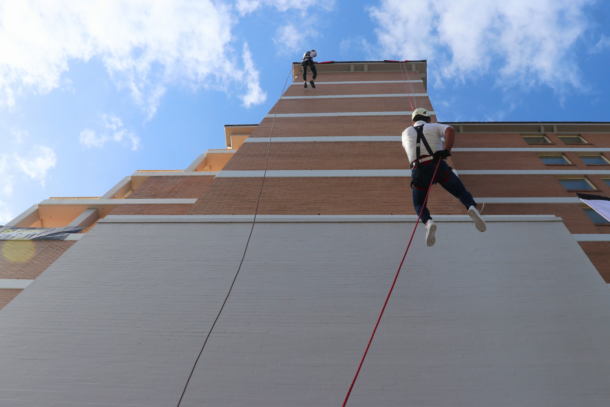 4th, July, 2023
The Central Coast Leaders Leap saw seven Leaders accept the challenge to abseil down the Crowne Plaza Terrigal Pacific and raise money in support of the Westpac Rescue Helicopter Service. This year's Central Coast Leaders Leap raised over $26,000 – a massive achievement from all involved.
While not only challenging our Leaders' fear of heights, it gave them an opportunity to reflect on the vital work of the Westpac Rescue Helicopter crew, who regularly winch people to safety from the bush, ocean and hard to access isolated or remote locations.
We were lucky enough to have Pilot Mark Overton accompany Rescue Club member Sara as she abseiled in support of the Service just months after her accident. Last  November, Sara was one of three passengers on board a helicopter forced to do a crash landing on Forresters Beach. Instead of arriving at her 40th birthday party, she was airlifted by Mark Overton and flown to John Hunter Hospital for further treatment. After conquering her leap, she's ready to celebrate at her 40th 2.0!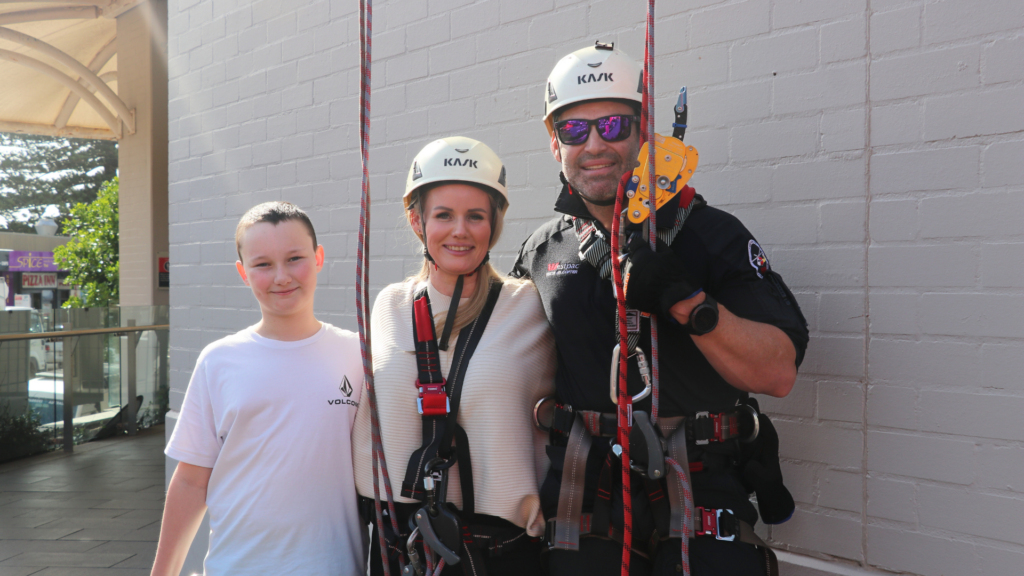 This event could not be done without our Partners, Coal Services' Mines Rescue Unit. With safety at the forefront, we are so fortunate to have such a highly skilled team guiding our Leaders 'over the edge'.
Thank you again to the Crowne Plaza Terrigal Pacific for hosting this event and supplying our brave leaders with a delicious breakfast.
If you would like to take part in our Central Coast Leaders Leap for 2024, please let us know!