Health Partners
Every day, and in every way, our mission can only be achieved by working in partnership with the dedicated women and men throughout the NSW Health network. This includes the staff of NSW Ambulance, NSW Health, NETS and the NSW Aeromedical Control Centre.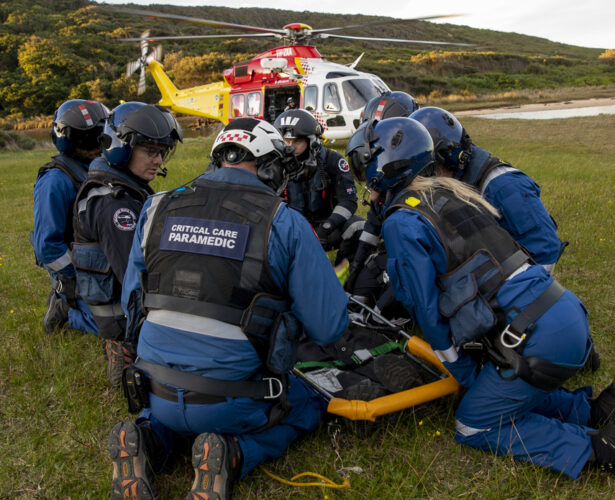 Proud partnership for over 45 years
NSW Ambulance & NSW Health
The Westpac Rescue Helicopter Service has a proud relationship with NSW Health and NSW Ambulance which has been built on for over 45 years. In 2017 our Service commenced a ten year agreement with NSW Health, administered by NSW Ambulance, to be on call 24-7 from three bases in Belmont, Tamworth and Lismore. The Service is now a critical part of the NSW Health System and in 2020 we were proud to stand alongside NSW Ambulance as it received the 'Salute to Excellence Golden Hour Award' by the Helicopter Association International (HIA). This award was in recognition for the use of helicopters in the vital mission of air medical transport. On board every Westpac Rescue Helicopter flight is a highly skilled Critical Care NSW Ambulance Paramedic and NSW Health Doctor. Additional specialists including intensive care nurses and neonatal specialists fly on board when needed. You can learn more about these roles here.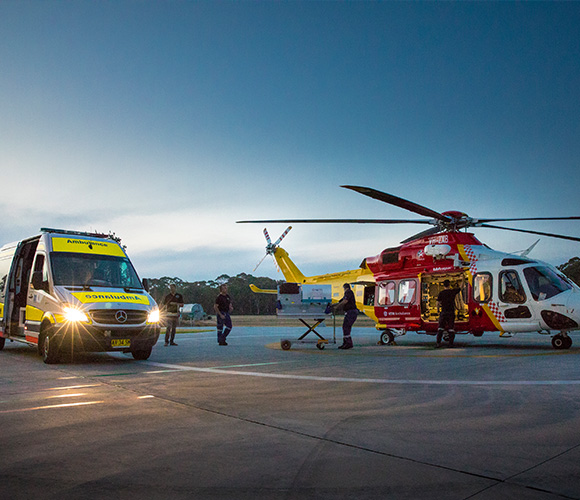 A critical partner of our Service
NETS
The Newborn and Pædiatric Emergency Transport Service (NETS) is a statewide service of NSW Health, providing expert clinical advice, clinical co-ordination, emergency treatment and stabilisation and inter-hospital transport for very sick or injured babies and children up to the age of 16 years. NETS operates 24-7 and is a critical partner of our Service to ensure our youngest patients receive the very best specialised care they require.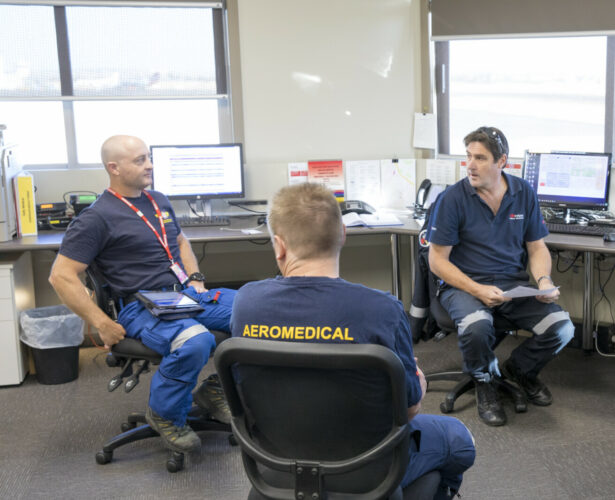 Aeromedical Control Centre
Our Aircrew and Pilots do not self-task to missions. When the phone rings at each of our three bases, the first voice we hear is from the Aeromedical Control Centre (ACC) within NSW Ambulance. The ACC is staffed by a multi-disciplinary team of paramedics, critical care nurses and senior critical care doctors who triage patients, provide critical care advice and coordinate the response of specialist medical retrieval teams by road, helicopter or airplane.