Aircraft & Bases
A fleet of four, state-of-the-art Leonardo AgustaWestland (AW139) helicopters are here for 1.5 million people across Northern NSW. The introduction of these aircraft in 2017, have greatly improved the Service's operational capabilities and patient care.
Flying Intensive Care Unit
Providing advanced medical support in challenging environments, the AW139s support our medical crew so they can provide complex treatment and stabilisation of patients on the scene prior to transport, and continuing in flight on the way to the most appropriate emergency department.
Patient loading device (SWL 340kg)
2 x stretchers
Paediatric patient transport equipment
Bariatric patient transport equipment
Neonatal Incubator
Airway management equipment
Haemorrhage control equipment
Plasma and Blood
Portable and internal oxygen
Fracture and splinting kit
Spinal Injury equipment
Patient diagnostic equipment
Patient monitoring equipment
Defibrillator
Ventilator
Anti-Venom
Surgical equipment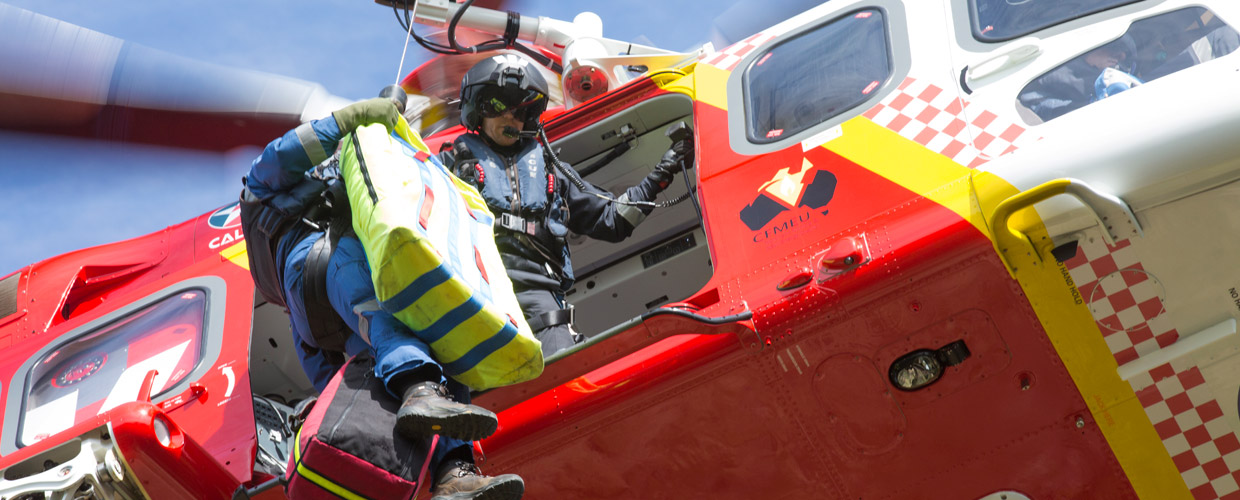 Increased range, performance and power
AW139
The AW139s surpass all other medium twin-engine helicopters in operational range, performance and power and have greatly improved the Service's operational capabilities.
Fuel capacity:
1,270kg Jet A-1 (refined kerosene)
Fuel burn:
420kg/hour, 7kg/min
Range:
780km (420 nautical miles)
Endurance:
2.5 hours
Power plant:
2 x Pratt & Whitney Canada PT6C 67C turboshaft engine
Cruising Speed:
260km/h (135 knots)
Maximum weight:
7,000kg
Maximum speed:
310km/h (167 knots)
Rate of climb:
10.9m/s (2140ft/min)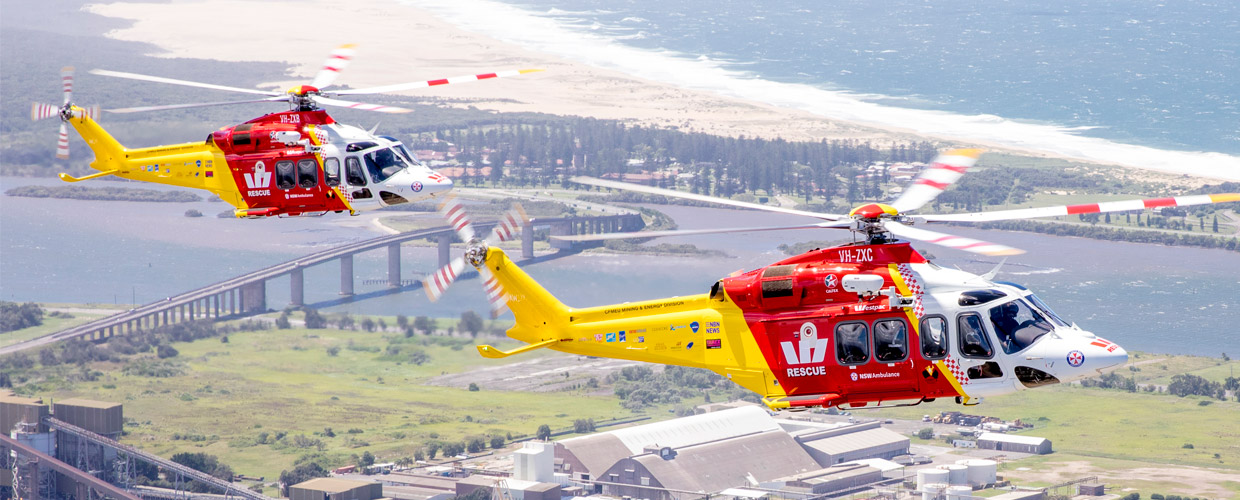 The Service operates from three integrated bases at Belmont Airport, Lismore Airport and Tamworth Airport. Deep Level Maintenance, Engineering and Administration are at Broadmeadow (Newcastle).
Each of our 24-7 operational bases have been designed to maximise communication and workflow, providing a safe and functional hangar for our aircraft, aircrew and engineers as well as appropriate living space for the crew.
Belmont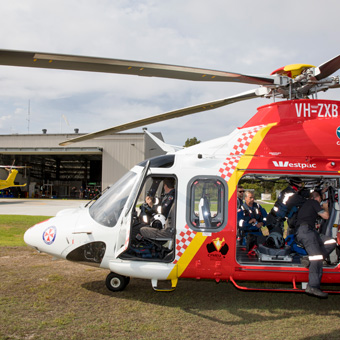 Lismore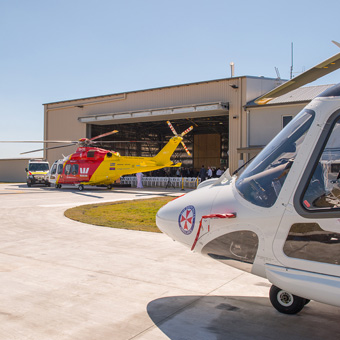 Tamworth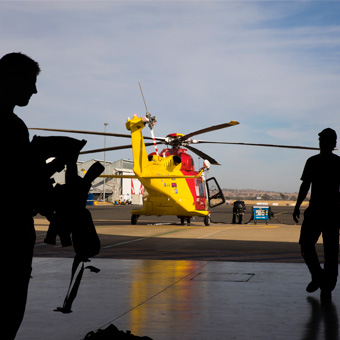 Deep Level Maintenance Facility
Located at Broadmeadow (Newcastle)