Careers
If a sense of purpose, fulfillment and community connection resonates with you then look no further. View our current positions.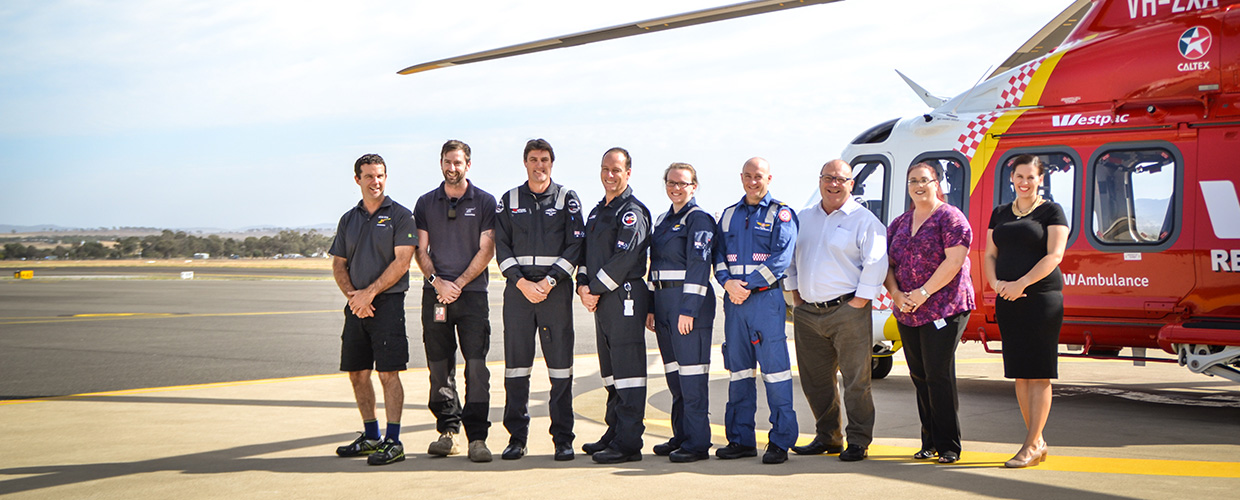 Are you innovative and driven?
We are here for each other as we work together to deliver the highest standard of aeromedical and rescue services to our community.
As the recipient of the 2019 Employer of Choice Award, our people are positive, invested and motivated to go the extra mile. Oh, and we love to have a laugh along the way.
What's more, you'll be embraced by a supportive and encouraging work environment where innovation, aspiration and personal growth is promoted.
We offer exciting opportunities across Northern NSW; including our headquarters in Broadmeadow and our operational bases at Belmont, Tamworth and Lismore. We also have regional staff located on the Central Coast, Hunter Valley and Mid-North Coast.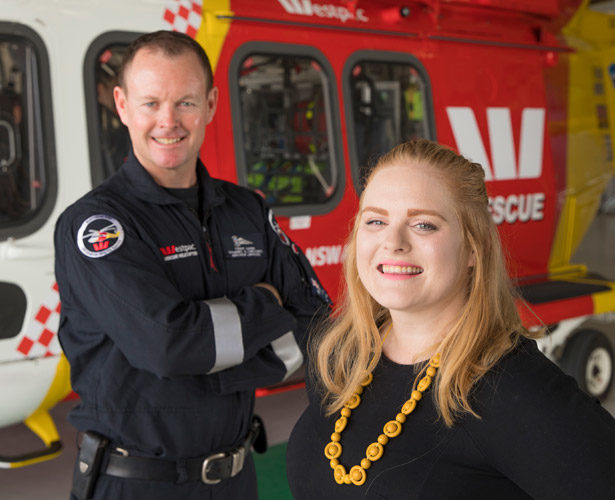 Joining our crew means you care. You share a vision to be Australia's leading aeromedical and rescue services provider and value compassion, integrity, accountability and unity.
Our Values guide our actions, decision making and reflect who we are and what is important to us.

Accountability
Taking responsibility and ownership of our behaviour, priorities and our growth.

Compassion
Demonstrate a high level of genuine care and empathy to all.

Unity
Working together respectfully, valuing each other, to deliver the best outcomes for the customer, community and stakeholders

Integrity
We are honest, fair, transparent and conduct ourself with the highest ethical standards.
Here at the Westpac Rescue Helicopter Service we are committed to diversity and inclusion.
For us inclusion means people being able to bring their true selves to work and creating an environment that supports them to be the best person they can be. Diversity for us is a business decision to ensure we have different viewpoints, perspectives, which lead us to better decision making and outcomes.
It is essential to our company culture that we represent the outside community within our organisation, whether that be age, race, gender or ability. We have a gender diverse workplace and love to celebrate each and every one of our employees. Check out our recent International Womens Day 2020 Video, where our staff explain what this day means to them.
In early 2020 we joined Castle Personnel's Inclusive 100 campaign, where we committed to improve our diversity and include people with all levels of ability in our workforce.
Our community provides such significant support to us and we believe it is important to pay this forward. Therefore we like to give back to the community through a range of programs. We offer industry placement and work experience opportunities for people to advance their capability and experiences. Many of our people volunteer their time to community programs that make a difference including school education programs and women's mentoring programs.
We get to change the lives of patients every day, but we also strive to change the lives of those who work for us.
Click here to find out more about our employee benefits and wellbeing.
Employment Opportunities
Here at the Service, we are always on the lookout for talented, passionate and vibrant people who share our vision. We love people who thrive on giving back, who are solution focused, collaborative and truly believe that together we are better.
If it sounds like our crew is the place for you, take a look at current job vacancies listed below or introduce yourself by using the provided form.
Click here to find out more about our Recruitment Process.
Casual Housie (Bingo) Assistant - Tamworth
The Westpac Rescue Helicopter Service is a not-for-profit organisation providing world class aeromedical, search and rescue services to those in need 24/7. The Service has more than 45 years of proud history, and operates from three bases in NSW (Tamworth, Belmont, Lismore) in addition to a Head Office and deep level maintenance facility based in Broadmeadow NSW.
A key component of our fundraising is our Helicopter Housie program which was established in 1989. Every week over 2,000 people play Cash Housie (Bingo) at one of 25 sessions in Newcastle, Hunter Valley, Manning Valley, Mid-North Coast, Central Coast and New England North West.
We are currently seeking applications for the role of Casual Housie Assistant in the Tamworth region. This is a flexible role where you can make a difference by helping us provide a fun and friendly environment for our customers. Housie is an ideal social activity for people of all ages to keep their minds sharp, win great cash prizes and support a worthwhile local charity.
Reporting to the Housie Manager, this role is responsible for conducting efficient Housie sessions in a variety of Registered Clubs across the region. The key accountabilities of the role include:
Interacting with Housie Patrons to ensure a positive Helicopter Housie experience.
Selling Housie books.
Conducting Housie games in a safe and professional manner.
Completing sales reconciliations and session worksheets.
In this role, you will be required to liaise with registered clubs staff and housie patrons and as such it is essential that the successful candidate is a people person with the ability to communicate effectively and broadly. To be considered for this role, it is essential that you are able to demonstrate:
Alignment with the Services values of compassion, accountability, integrity and unity.
A strong customer service approach together with a positive, can do attitude.
An ability to work effectively as part of a team.
Experience in a previous cash handling role.
Public speaking confidence including the use of a microphone.
Whilst not essential, previous experience with Housie, Clubs or banking would be highly regarded.
This role is a casual position and shifts may vary in accordance with the Housie Roster. It is anticipated that there will be up to 8 hours per week on various days. Flexibility to work across several locations and additional hours to provide leave relief is an important aspect of this role. In line with the Public Health Orders we have implemented protocols to reduce the risk of COVID-19 exposure and infection. As such the successful candidate must be double vaccinated (in accordance with club policy). You will be required to provide proof of vaccination as part of the recruitment process.
To express your interest in this exciting position, click 'apply' to submit your cover letter and resume by Sunday 5th December 2021. Only those applications received via seek.com and addressing the selection criteria outlined above will be considered for this role
For further information please email debbie.ogrady@rescuehelicopter.com.au
Apply on Seek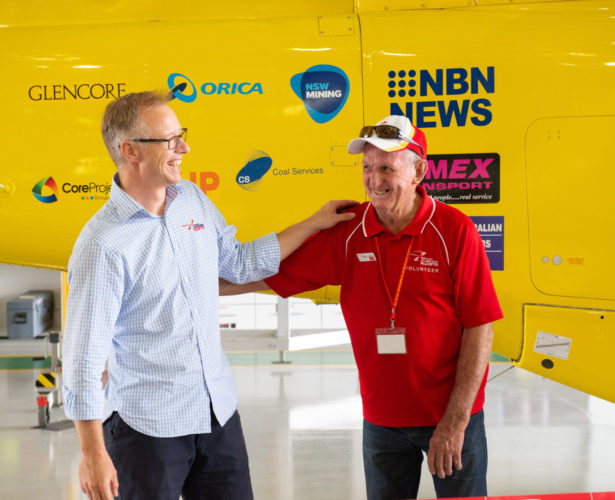 Essential to our community engagement
Volunteer Opportunities
Our volunteers are essential to our fundraising and community engagement.
The Westpac Rescue Helicopter Service has over 1000 "Red Shirt" volunteers who contribute to the Service. From BBQs and raffles to Op Shops and Administration support, our volunteers are essential to our fundraising and community engagement.
You can learn more about the types of volunteering you can do for the Service and apply below.
Apply Here