Workplace Giving
Every contribution can help save lives in our community.
The backbone of our community
Local businesses & employees providing essential support
Workplace Giving has been the backbone of our community fundraising for over three decades and is supported by thousands of workers from all industries throughout Northern NSW.
The support of local businesses and their employees provide an essential, stable income stream for our Service, allowing us to plan ahead and invest in training and infrastructure to ensure we can continue to deliver the highest standard of aeromedical care when it is needed the most.
Workplace Giving allows employees to make a regular donation to their local Westpac Rescue Helicopter each time they are paid by their employer. Dollar for dollar matching by employers strengthens the impact of each employee's donation, and provides companies with the opportunity to align themselves with a strong, reputable local charity.
By choosing to donate a few dollars from each pay, you're making a powerful contribution which will help to keep the Rescue Helicopters flying 24-7.
A little from a lot goes a long way
Many employers choose to match the contributions of their employees dollar for dollar ensuring greater benefit for the Service and a shared sense of pride and purpose in the workplace. This is entirely optional and can be discussed at any time, it's a proven way to have an even greater impact.
If a business has 50 employees who each donate $2 a week from their pay, that's $5,200 a year. With dollar for dollar matching by the organisation, you have turned $2 a week into $10,400. That's the power of Workplace Giving.
Employee benefits include:
Tax-efficient
Your donation can be deducted directly from your gross pay (weekly, fortnightly or monthly) as a salary sacrifice.
Flexible
You can join, alter or withdraw from the Program at any time.
Local
All donations support your local Westpac Rescue Helicopter.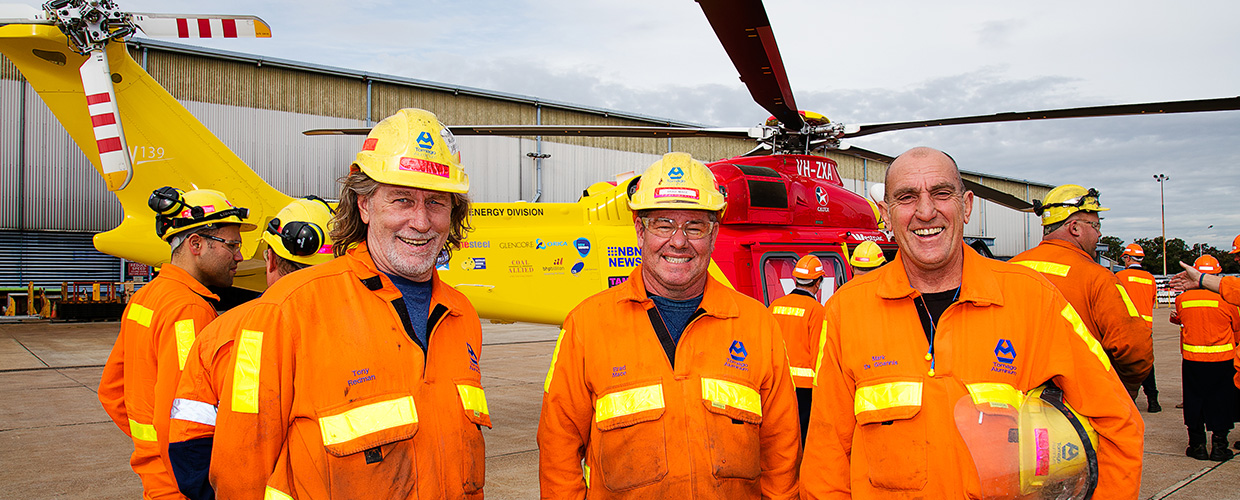 Joining is simple to implement for all employers and our Service can work with you and your payroll team to set it up.
Confirm if your employer is already involved with the Program, by talking with your payroll office or calling the Service. If you're the first to enquire, we can talk with your payroll office about the steps to get started.

A representative from the Service can visit your workplace to speak with staff about our important role in the community.

Complete the sign up form we provide and return to your Payroll Officer. Your donation will be noted on you pay slip.  
For more information on how to start a program, call us directly on 1800 155 155 or fill out the provided form. 
Already Donating through your Pay?
Connect with your Rescue Helicopter
We'd love the chance to get to know you a bit better and register your details so we can stay in touch with information that may interest you.
Register My Details