Fundraising
As the Service has evolved, so too has its model of funding its operations, which is a unique combination of government and community funding. For over 45 years, it has been the people in our community, the Westpac Bank and the NSW Government, that have ensured our Rescue Helicopters can provide the highest standards of aeromedical and rescue services to those in need.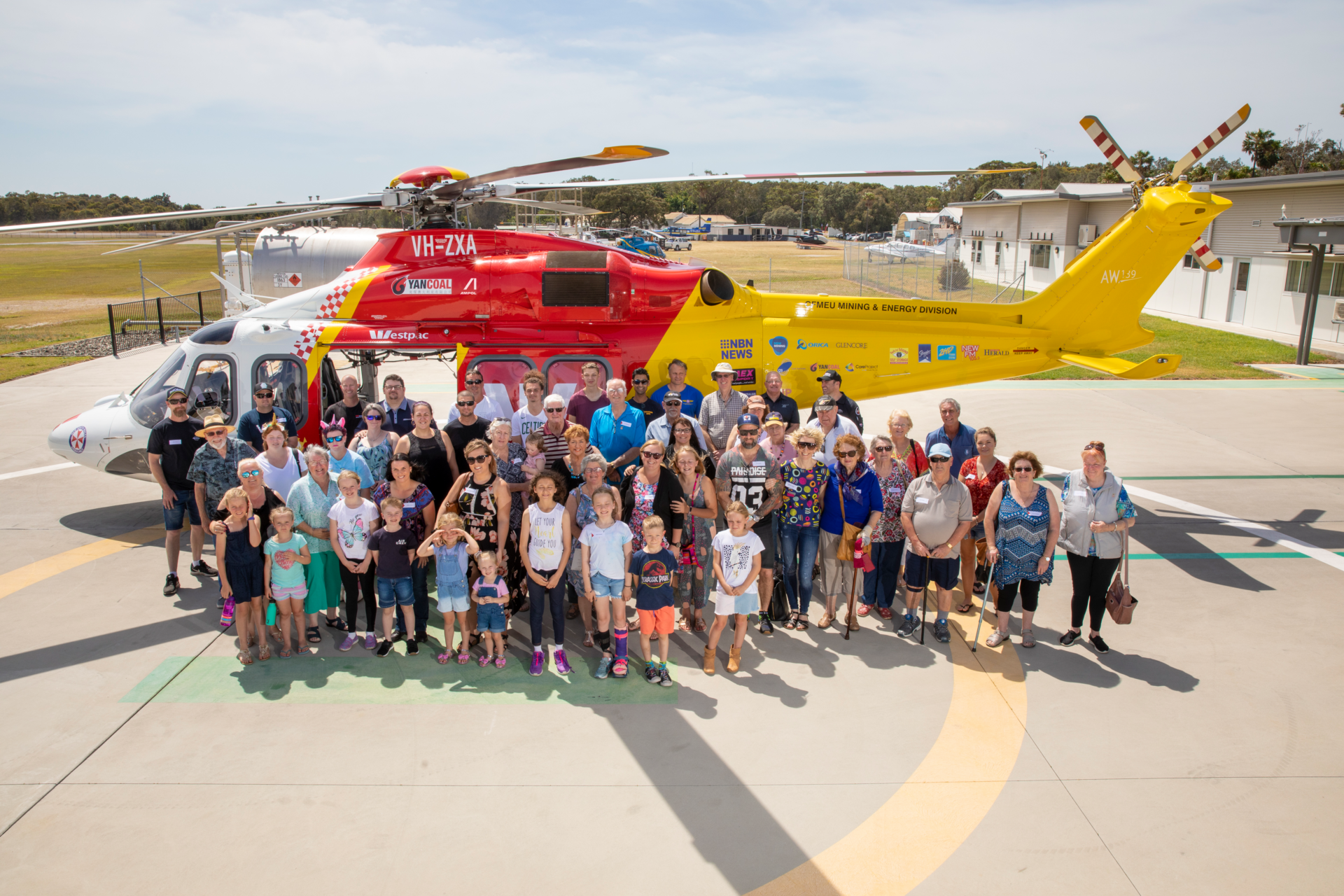 Today, the Service operates under a ten year contract with NSW Health and NSW Ambulance. Through this contract the NSW Government is the major funding partner of the Service. The Service is a registered charity and heavily reliant on community funding to support its operations each and every year. Leading our community funding, the Westpac Bank has been our naming rights sponsor since the Service began in 1975. And it is people throughout our communities that proudly and passionately support our mission every day.
The "Community's Own" Rescue Helicopter
Our Generous Communities
Our Service is so thankful for the generous support we receive from our local communities who donate funds and time to ensure the quality, reliability and sustainability of our operations. These funds are held on trust for our community and that's why we've long been known as the "Community's Own" Rescue Helicopter. The Service has been shaped by our local communities, for our local communities.
Read our latest Annual Impact Summary for 2020-2021 here.
When it comes to fundraising the facts are:
Registered charity
The Service is a not-for-profit organisation and is registered as a charity with the Australian Charities and Not-for-profits Commission. We are authorised to conduct fundraising appeals by the NSW Govt Dept of Fair Trading (CFN 11992).
Charitable trust
We hold all of our assets on trust to provide helicopter emergency medical services in Northern NSW.
Money stays local
We are required to apply money raised or generated by the public in the North Coast (operational base in Lismore), New England North West (operational base in Tamworth) and Hunter, Central Coast, Manning and Mid North Coast (operational base in Belmont) to fund our services in the respective area.
Strong Governance
The Service has a strong governance structure with a highly experienced and dedicated board of volunteer Directors who are assisted by advice from specialised Sub-Comittees and three Regional Advisory Committees who represent the interests of their respective service regions.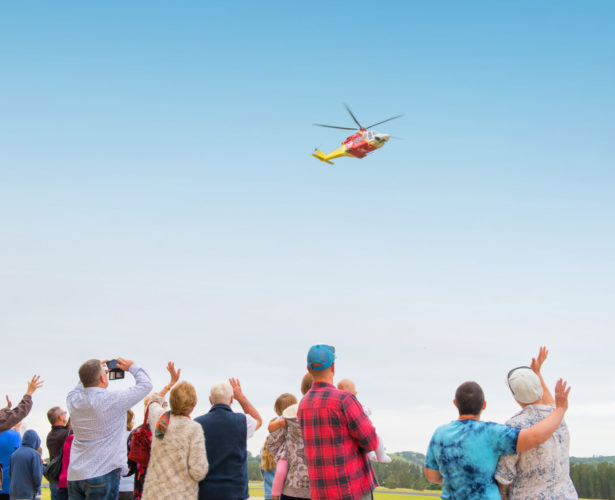 Accountability, Integrity, Compassion and Unity
Co-funded by community fundraising
Our Service is proudly co-funded by community fundraising as well as our contract with the NSW Government.
Each year our goal is to raise $12m to assist in funding our three base operations in Belmont, Tamworth and Lismore. Your donations ensure the quality, reliability and sustainability of the care we provide to sick and injured people in Northern NSW 24-7.
There are many ways that people choose to support our helicopter operations including through Business Partnerships, Workplace Giving Programs, Volunteer Support Groups and Op Shops, Events, Donations and major gifts including those which are generously left to our Service in Wills.
The funding model of our Service is unique and we are very grateful to every person that chooses to make a contribution, which funds ongoing operations as well as securing our future to be able to continue to serve our community for a long time to come. Ultimately, your support helps saves local lives.
DONATE TODAY
Every dollar counts when it comes to keeping our Service flying.