Leaders of Newcastle Leap to Support the Service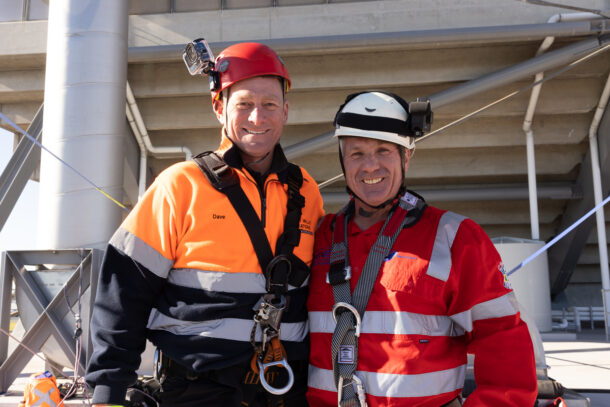 4th, July, 2023
On Friday 30 June, 20 Leaders conquered the challenge of abseiling down the face of McDonald Jones Stadium and raised money to support the Westpac Rescue Helicopter Service.
We had Leaders from The Travel Guides, Willing and Able, Regional Australia Bank, Home in Place, Got Your Back Sista, Ampcontrol, Westpac, Alfabs, Coal Services, Glencore, Aaron Framed It, Richard Crookes Construction and even members from the Westpac Rescue Helicopter Service.
The 2023 Newcastle Leaders Leap has raised over $50,000 for the Service. If you are interested in taking the Leap in 2024, please contact us!
Thank you again to Coal Services' Mines Rescue Unit's highly skilled team for not only guiding our leaders through this challenge, but for the sponsorship of this event.
View NBN's coverage of the event below.