Home
>
Benefits & Well-Being
Benefits & Well-Being
Caring is what we do best. We care for our people, so our people can be there for our community 24-7. As a member of our crew, you'll have access to a range of tools, programs and incentives designed to facilitate motivation and success both within and outside of the workplace.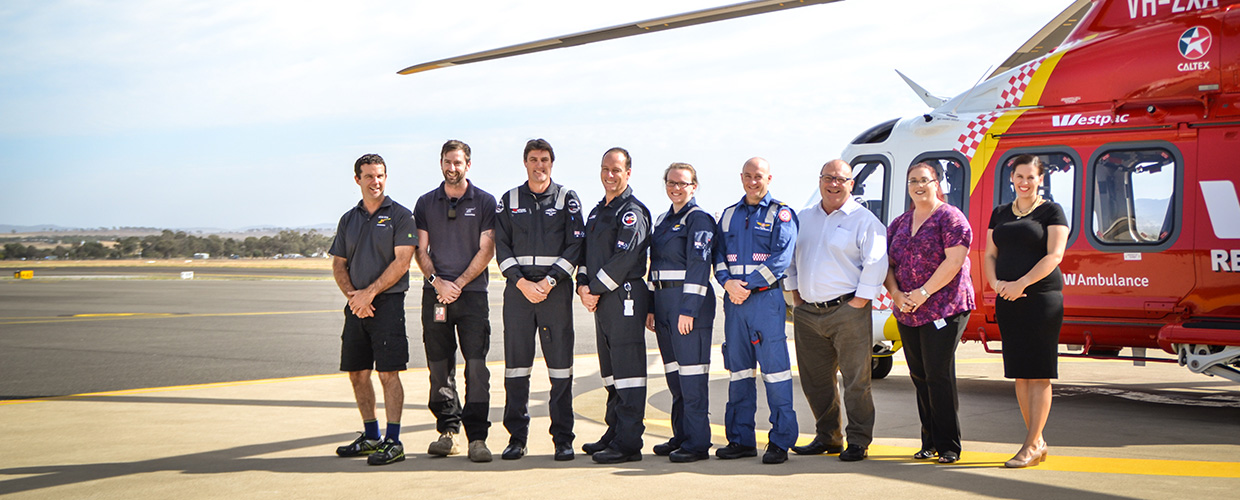 Safety – Our safety culture unpins all that we do. We are proactive, responsive and agile in ensuring systems which protect our people and the community. 
Salary Packaging – We offer a range of competitive salary packaging benefits that can provide a variety of tax benefits to you including the ability to salary sacrifice your mortgage, rent, meals and accommodation, superannuation, novated leases and associate leases.
Health and Well-being – We recognise the importance of holistic health through our Employee Mental Health and Well-being Program. Flu vaccinations, a fitness passport, mental health literacy and an employee assistance program are just a few of the health benefits you'll enjoy as a member of our crew.
Learning and Development – Supporting your career mission is as important to us as it is you, we have development and performance catch ups with our people to understand their aspirations and we offer a range of flexible internal and external learning and development options. 
Work-Life Balance – We love your family as much as you do and recognise that finding a balance can be tough sometimes. That's why we promote flexible work arrangements and a range of leave options for whatever life might throw at you. We offer a generous 8 weeks of paid parental leave on top of the Government Paid Parental leave scheme.
Reward and Recognition – Our Recognise a Colleague Program allows everyone to give others a pat on the back when they have been a star. This program is designed to keep you focused on our strategic vision and values and motivated to contribute each and every day to the best of your ability.
Caring for the Community – With our community at the heart of everything we do, we advocate for your community contribution through the provision of volunteer leave, event participation and charity fundraising.
Awesome Facilities – We know creating comfortable places and spaces for work promotes motivation and innovation. As such, all our bases offer modern office facilities that foster cross functional collaboration and most importantly, exceptional coffee!