Destination NSW Financial Boost for 10th Anniversary Byron Coastal Charity Walk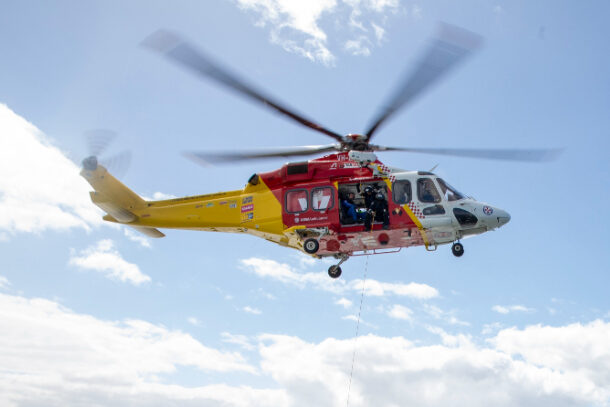 15th, March, 2023
A financial boost from Destination NSW has signalled the exciting return of the Byron Coastal Charity Walk on Saturday April 29, 2023.
"The communities of Northern NSW have shown their generosity of spirit and support for rescue helicopters in the Northern Rivers for over 40 years," said Westpac Rescue Helicopter Service (WRHS) CEO Richard Jones OAM.
'We are excited that Destination NSW shared the prospect of this with us and through their generous financial support, acknowledged the importance of the event to the region and the opportunity to reinvigorate
communities devastated by flooding in early 2022,' Mr Jones said.
Destination NSW will provide funding support to assist organisers to promote the event and help showcase the North Coast to encourage visitation to this beautiful destination of coastal NSW.
Byron Bay Coastal Charity Walk is proudly supported by the NSW Government through Destination NSW's Regional Event Fund.
The event will celebrate its 10th Anniversary in 2023 and it's hoped the anniversary event will draw in several past participants that maybe took part in the early walks, and WRHS Community Fundraising Coordinator Melinda Mak is hoping to find the person with the greatest number of walks under their belt.
"We are really trying to celebrate everything great about this event, and that really is the walkers who come back year after year to take part. We know of a few participants who have completed 8 or 9 of the previous walks, but if you're coming along in 2023 to make it an even 10, we'd love to hear from you," she said.
The walk, scheduled for Saturday April 29, 2023, has become a standout of the local community and tourism calendar, drawing tourists from across NSW and Queensland. Participants walk in a group or individually along the stunning Byron coastline in either the 12km to Broken Head Reserve, 24km to Lennox SLSC or the full 36km to Ballina SLSC.
All money raised from the day supports the Westpac Rescue Helicopter Service in the Northern Rivers.
Registrations are now open at www.coastalcharitywalk.com.au