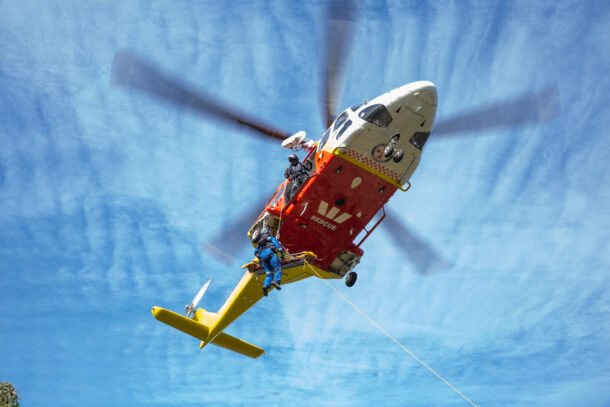 13th, June, 2021
The Westpac Rescue Helicopter achieved a significant milestone on Saturday afternoon, officially reaching 10,000 flying hours in the AgustaWestland AW139 aircraft. The Service commenced flight operations in the AW139 in 2017. The milestone was reached on a day when the Aircrew and Medical Teams from all three bases were called to missions. Aircraft from Belmont, Tamworth and Lismore were tasked to assist people in nine towns throughout Northern NSW on Saturday.
CEO Richard Jones OAM said:
"This is a team achievement that will be shared by all, but what's most important is that we made a difference for people in our community today. That's what drives us all and we never lose sight of that. Thank you to all of our incredible supporters across Northern NSW who have helped us reach this milestone, keeping our Service in the air is a team effort.
I would like to recognise our dedicated Engineers, Pilots and Aircrew Officers as well as the NSW Ambulance Critical Care Paramedics, NSW Health Doctors and Nurses and all staff and Volunteers on base who ensure we provide the highest standard operations for our community 24-7."