Rescue Helicopter Launches Appeal For Busy Months Ahead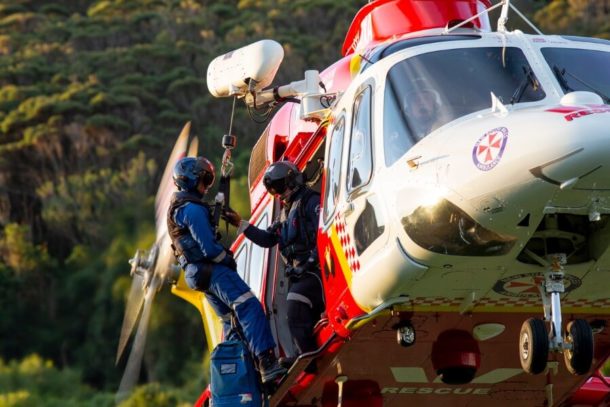 17th, November, 2020
Rescue Helicopter Launches Appeal For Busy Months Ahead
For communities across Northern NSW, the summer months signal holidays, time to connect with family and friends, celebrations with colleagues and the opportunity to travel. However for Westpac Rescue Helicopter crews, the summer months are usually the busiest.
In anticipation of this demand, the vital aeromedical service has launched a Summer Safety Appeal. Funds raised will ensure the Westpac Rescue Helicopters are ready to respond 24-7 from three bases at Belmont, Tamworth and Lismore.
It is hoped community support for the Summer Safety Appeal will bolster the Service's funds which have been impacted significantly by COVID during 2020, with regular fundraising and events postponed or cancelled.
'Traditionally summer is our busiest period, with people on holidays and outdoors taking advantage of the warm weather,' Westpac Rescue Helicopter Service CEO Richard Jones OAM said.
'As COVID restrictions ease, we anticipate that there will be an even greater demand for our services this summer, with people who have endured lockdown and border restrictions, making the most of their new found freedom,' he said.
'Northern NSW has many attractions that will draw visitors into our Region, plus we service our normal population of over 1.5 million people. We know that despite road safety messages and reminders for people to travel and stay safe, our crews will be called upon regularly across summer to provide life saving services to those in need,' Jones continued.
'With our normal fundraising and support activities cancelled during 2020, this Appeal is important for us to ensure we can continue to respond 24-7 across our service area and we are confident that our many communities, businesses and supporters will rally behind the Service during this time,' Jones concluded.
You can be part of every mission flown by supporting the Service's Summer Safety Appeal.
Tax deductible donations can be made up until December 31 by visiting www.rescuehelicopter.com.au/Appeal or by phoning 1800 155 155.