Search Starts for New Westpac Rescue Helicopter Service Chief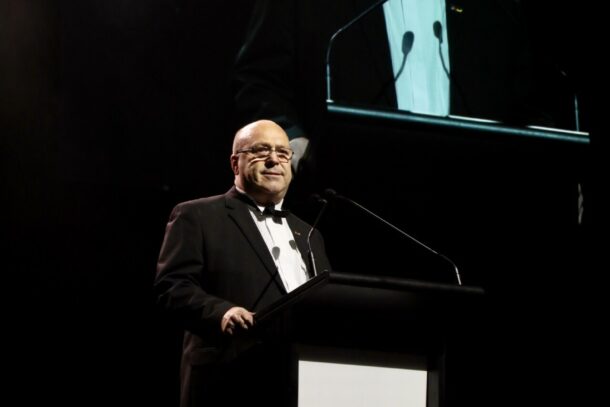 5th, July, 2023
The Westpac Rescue Helicopter Service is celebrating the 27 years of Service of its CEO Richard Jones OAM, who will step aside from the role of CEO. Mr Jones said he recommended to the Board that it was time to hand over the reins to a new CEO.
Mr Jones will remain with the organisation in a different role, as Head of Community Engagement.
Mr Jones said a recent health scare reinforced that it is time for him to step aside from the demanding role.
With an eye to the future for our Service and after having 12 months to contemplate what's important to me and my family, the time is right for me to hand over the reins to a new leader of this wonderful organisation.

Leading this incredible aviation service and working closely with the community has always been incredibly rewarding to me.

In my time this Service has grown from a small operation into a highly professional charity, delivering world class Aeromedical and rescue services while operating from 4 bases and servicing the whole of Northern NSW.

Our Board now has an opportunity to recruit the right leader with strengths in aviation leadership and commercial management while upholding the wonderful principles of community engagement and charity that have ensured our continual evolution for 48 years.

While I may be stepping aside, I am not stepping away from our Service. I will be moving into a different role that will capitalise on my strengths, passion and advocacy as Head of Community Engagement where I will continue to work with corporate and community stakeholders to promote and grow our Service.

– Richard Jones OAM
Chairman John Davis said the Board had reluctantly but respectfully accepted Mr Jones' recommendation.
He said the service has engaged Executive Search Agency to undertake a national search for Mr Jones' replacement in a process that would invite both internal and external candidates.
"These are very big shoes to fill but we have time to make sure we get the right person," Mr Davis said.
"Richard has given so much time and expertise over 27 years to make our organisation a leading aeromedical and rescue services provider," Mr Davis said.
"We are very thankful for Richard's leadership and energy and are really pleased he is staying on with us/we aren't losing his vast knowledge and expertise," he said.
Westpac Rescue Helicopter Service operates across Northern NSW from bases in the Newcastle, Tamworth and Lismore.