Service Launches Summer Appeal In Preparation For Busiest Months Ahead
Be Part of Every Mission we Fly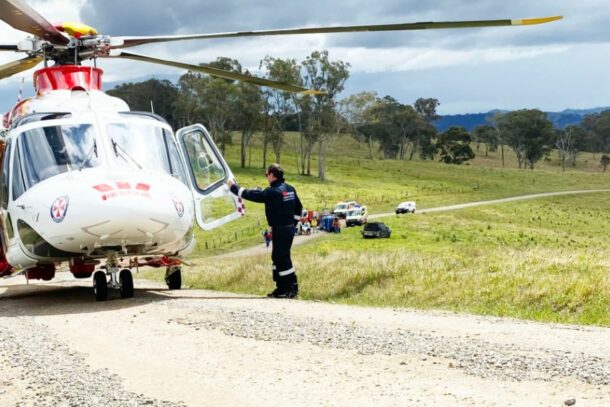 9th, November, 2021
As COVID restrictions continue to ease, for communities across northern NSW the summer months are highly anticipated, with greater freedoms to travel, an influx of visitors to provide a boost to local businesses and time to finally connect with family and friends.
However for Westpac Rescue Helicopter operational teams, the summer months are usually the busiest.
'Traditionally summer is our busiest period, with people on holidays and outdoors taking advantage of the warm weather,' Westpac Rescue Helicopter Service CEO Richard Jones OAM said.
'We anticipate that there will be an even greater demand for our services this summer, with people who have endured lockdowns and border restrictions, making the most of their new found freedom,' he said.
In preparation, the Westpac Rescue Helicopter Service has launched a Summer Appeal, which will bolster Service funding, impacted significantly in recent months from an inability to undertake regular fundraising activities and community support initiatives cancelled due to COVID.
The Service is a vital link in the State's health care chain, with the Rescue Helicopter being a real difference in patient outcomes, providing vital aeromedical support and access to major emergency facilities from three operational bases in Tamworth, Lismore and Belmont.
Community support for the Summer Appeal helps ensure the Service continues to bring the very best care to the people of Northern NSW, many of whom will never require the Rescue Helicopter but at the same time take great comfort in the fact they know it is there if needed.
'Northern NSW has many attractions that will draw visitors into our Region, plus we service our normal population of over 1.5 million people across our three bases.  Our crews will be called upon regularly across summer to provide life changing emergency aeromedical support to those in need,' Jones continued.
'With significant impact to our fundraising and support activities recently, this Appeal is an important boost to our fundraising efforts,' Jones concluded.
The Westpac Rescue Helicopter Summer Appeal commences on November 9 and tax deductible donations can be made up until December 31 by visiting www.rescuehelicopter.com.au/Appeal or by phoning 1800 155 155.