Service Thanks Volunteers Making Communities 'Better Together'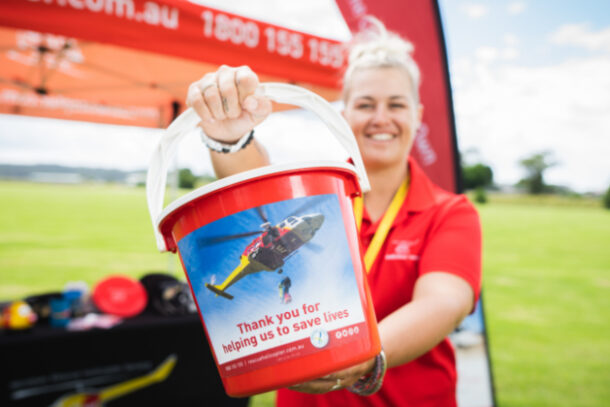 17th, May, 2022
As Australia celebrates National Volunteer Week (May 16-22), the regions Westpac Rescue Helicopter Service is acknowledging the valuable contribution of its dedicated volunteers in making Northern NSW communities 'Better Together' – the theme of this year's National Volunteer Week.
The Service has over 900 loyal volunteers, scattered across Northern NSW towns in over 40 Volunteer Support Groups and six (6) Op Shops, undertaking a variety of fundraising initiatives from raffles to BBQ's and major events.
"Our volunteers have long made a vital contribution to our fundraising efforts to assist the Westpac Rescue Helicopter to service the communities of Northern NSW," Westpac Rescue Helicopter Service CEO Richard Jones OAM said.
"Through the provision of our world class aeromedical service from our three Bases in Tamworth, Lismore and Belmont and the support of our fantastic volunteers in Volunteer Support Groups right across our service area, we are making the communities we service 'Better Together'," Jones continued.
"Volunteering brings people together; it builds communities and creates a better society for everyone. During COVID lockdowns, many of our volunteers were unfortunately restricted from the formal structures of face to face volunteering but we were heartened to know that so many kept their close contacts and friendships and our wonderful volunteers found new ways to support our operations and their local communities."
"National Volunteer Week is a chance for all of us to celebrate and recognise the vital work of not only our own volunteers but all who selflessly give of their time in their local community. Importantly though, in the wake of COVID, I'd like to take the opportunity to welcome our volunteers back to their Support Groups and say thank you for their continued support and dedication to helping others through their efforts,' Jones said.
"On behalf of our staff, the Board and Regional Advisory Committees, I would like to thank every person who has or continues to volunteer for the Service, especially in the wake of the challenges faced during COVID and more recently the devastating floods on the Northern Rivers," Jones concluded.