Where There's A Will There's A Way…To Support Your Westpac Rescue Helicopter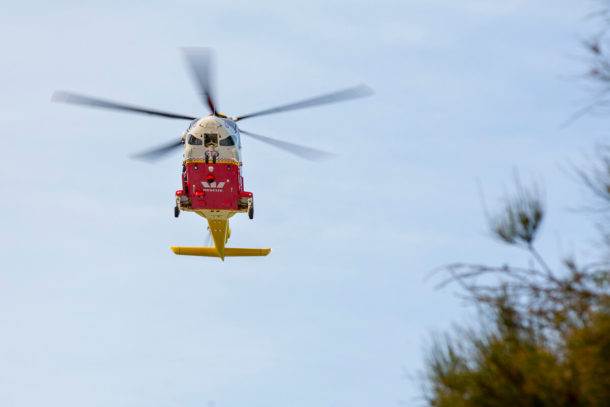 28th, January, 2022
Over 70 solicitors across Northern NSW are donating 100% of their time and support to the Westpac Rescue Helicopter Service's annual 'Wills Week' initiative taking place from 28 March to 1 April.
During Wills Week, the public can book an appointment to see a solicitor to receive advice about having a simple* Will drafted or update an existing one. Booking fees of $125 for individuals (1/2 hour appointment) or $225 for couples (1 hour appointment), are donated in full to the Service, with people getting the benefit of a professionally drafted Will at a greatly reduced price, while also helping the Rescue Helicopter save lives in their local community.
Having an up to date Will is important, with Wills Week helping people to prepare a Will while also having the option to consider the gift of a bequest. For charities such as the Rescue Helicopter Service, receiving the support of a bequest is not taken lightly, as the Service understands the importance of the decision that has been made by the donor. The Service sees the gift of a bequest as an incredible act of generosity and a lasting legacy that gives back to our community.
So for many people, once they have provided for their loved ones, they are also choosing to leave a gift in their Will. The gift of a bequest, large or small, can help make a difference and importantly, all support stays locally and directly supports the donor's local base in either Newcastle, Tamworth or Lismore.
Westpac Rescue Helicopter Service CEO, Richard Jones OAM said Wills Week is a convenient and personally rewarding opportunity to have an up to date Will prepared and also support the Service.
"Wills Week is not only a great opportunity to ensure that you have a current Will but it also helps to raise vital funds for the Rescue Helicopter. We sincerely appreciate everyone's support and a special thank you to our participating solicitors and to those who are looking to leave the gift of a bequest to help our Service to continue saving lives across Northern NSW," Jones said.
"A bequest is a deeply personal decision and we are always truly humbled when we receive a gift of this type. The impact that a bequest can make, no matter how small or large, is profound as it directly supports our aircraft and crews to assist and be there for others in their time of desperate need," Jones concluded.
Online bookings are now open and close on 25th February. To find out more or to make an appointment online visit rescuehelicopter.com.au/willsweek or call 1800 155 155.
*Booking does not cover the drafting of Power of Attorney documents or complex Wills.